Main content starts here, tab to start navigating
About Us
Slide 1 of 3
Slide 2 of 3
Slide 3 of 3
Coastal Carlsbad Dining
Relish in coastal cuisine handcrafted with a fresh and flavorful approach at our ocean view restaurant in Carlsbad, CA. Our menu continues to be reinvented with innovation and craft, but always with upscale ingredients to savor with every bite. Ocean views served complimentary. Discover this coastal and comfortable gem right here in North County San Diego.
Please call (760) 683-5500 or use Open Table above for reservations.
Food & Beverage Leadership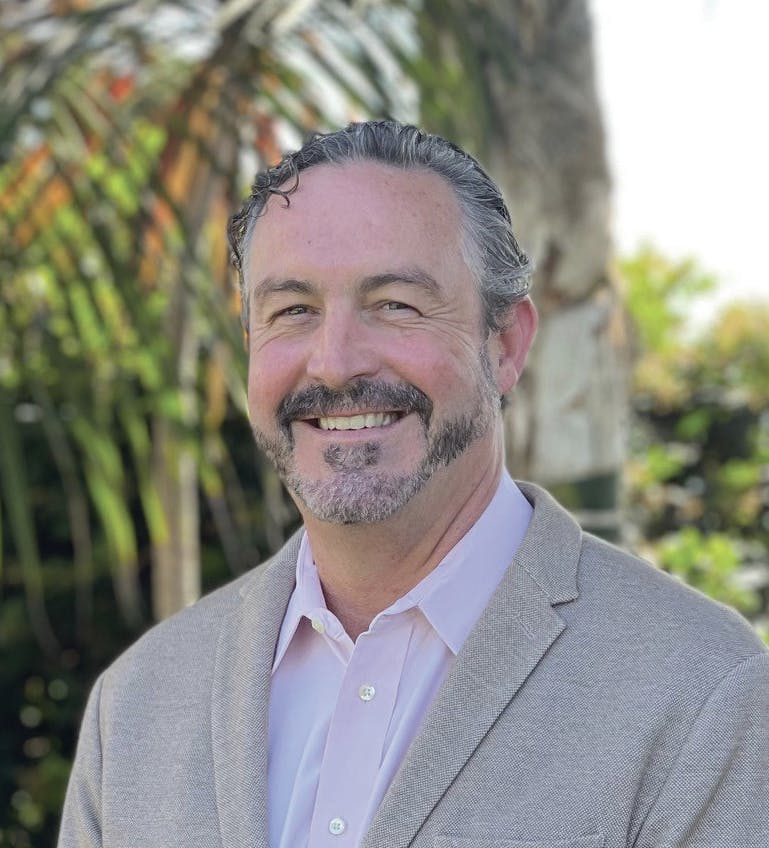 Charles Skipsey
Director of Food & Beverage
Born and raised in Mexico City, Charles Skipsey (Charlie) was motivated to join the restaurant industry by his father. Inspired by the fun and creativity that filled the life of his father and Carlos Anderson, the founding partners of Grupo Anderson's Restaurant Group and the original "Carlos 'n Charlie's", Skipsey was fortunate to follow in his footsteps.
Skipsey attended Cornell University where he studied at the School of Hospitality Management obtaining his Bachelor's in Food & Beverage, Hospitality Management. He has spent over twenty-five years in the U.S., Mexican, and European hospitality markets, successfully leading and co-founding independent and chain restaurant companies, directing and leading luxury hotel food & beverage programs, and founding a reputable and proficient food service consulting firm.
Charles also serves as an advisor on several companies servicing the restaurant industry, including Notch and Rockless Tables, two exciting start-up companies that are taking the industry by storm. His love for food, beverage, service, and creative concept development is evident in everything he does, and his passion for creating memorable hospitality experiences is founded on his father's philosophy of developing a positive, fun, knowledgeable and creative work environment that is contagiously felt and absorbed by the guests.
He enjoys spending time with his two teenage sons, swimming, cycling, mountain biking, painting, cooking, and trying new restaurants when not guiding the next great culinary experience for our guests.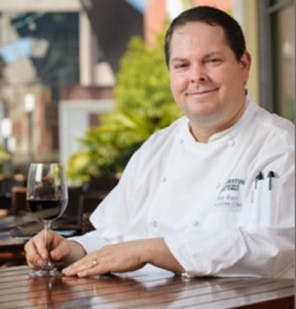 John Hart
Executive Chef
The Cape Rey and Chandler's Oceanfront Dining teams proudly welcome new Executive Chef, John Hart. With over 6 years of experience at the Palace Hotel in San Francisco and working at other esteemed properties such as the Westin Savannah Hotel and Golf Resort, Westin San Francisco Market Street, Sheraton Seattle, Marriott Louisville, Westin Long Beach, Westin Century Plaza, Beverly Hills Hotel, and Miramar Hotel Santa Monica, he brings a wealth of knowledge and expertise to this role.
One of his favorite recipes is Crispy Diver Scallops, Truffled Fuji Apple Reduction, Shaved Apple Chervil Salad, which combines simplicity and elegance into one dish. As a chef, he loves working on the fast-paced line and specializes in the art of Garde Manger, where canapes, carvings, presentation, and flavor combinations are a must. He also enjoys creating unique "Action Stations," where he cooks a la minute for guests.
His passion for cooking started at home, where he would cook with his family. After graduating from high school, he joined the 3-year ACF Apprentice program, and his exploration in the culinary world began at the San Diego Sheraton Hotel and Towers. He later became captain of the California Culinary team and won a gold medal in the Berlin Germany Culinary Olympics.
He loves spending his free time traveling up and down the coast with his wife Lilly, who is from Malaysia and an amazing cook as well.
We're honored to have him join the team at Cape Rey Carlsbad Beach and look forward to creating unforgettable dining experiences for our guests under his culinary leadership.